I'm getting oddly good at doing these posts on a regular basis, maybe I'm finally becoming a reliable blogger after 4+ years? About time!
Time and Place
7:15pm Saturday evening in my living room.
Reading
I started and finished
The Diviners
by Libba Bray this week (thanks to
Andi
for the push to read it!) which was absolutely incredible. I'm already on the library hold list for its sequel,
Lair of Dreams
despite it not being out here until August (if any of my American friends want to send me a gift I won't say no as it's already out there :-p) I'm also reading
Uprooted
by Naomi Novak which I was sent a few weeks ago by the publishers totally at random. It's great so far and I'm hoping to get some more read this week, it's really nice to be reading some fantasy again.
I also just finished
The Empathy Exams
as recommended by pretty much everyone involved in Nonfiction November last year. I'll be posting some thoughts about it this week. Aaaand I'm just about to finish
Coot Club
by Arthur Ransome, so I'm hurtling through the
Swallows and Amazons
series at a great pace now I've finally actually picked them up again!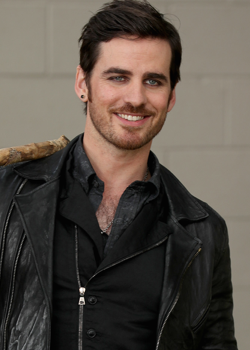 Watching
We've been watching series three of
Once Upon a Time
. Such an incredible show, I love pretty much every character and really love the way they twist fairytales. And who would have ever thought that I'd have used this sentence but I quite fancy Hook (and when I say quite, I mean ridiculously.) He's pretty brilliant.
We've also been rewatching series two of
My Mad Fat Diary
after having got my friend into series one when she was staying a couple of weeks ago. There is so little they get wrong and all the characters are just brilliant. Plus, have you heard the soundtrack? For both series? Amazing.
Listening
Just about to start listening to the
BBC radio series of
Good Omens
as I'm writing about the Pratchett adaptations for #TerryPratchettBlogTour this week.
Blogging
Not much in the past week, but since the last
Currently
post I did there's been
an Inspiration on Monday post about things I'd like to make soon
, a post with
some prompts if you need inspiration for Fairytale Fridays
, starting this coming Friday, and a very personal post
On Being a Mother with Anxiety
.
Loving
Four minutes in, this adaptation of
Good Omens!
Also being on my book buying ban. I'm selling a load of books on
eBay
if you'd like to have a browse - many of them are also for sale on the
'Books for Beanstalk
' page of this blog and all the money I raise (minus postage costs) is going towards helping with children's literacy programs run by
Beanstalk
. I'm also trying to convince people to sponsor me for the
24 hour readathon
next weekend using my
JustGiving
page or
this form
if you'd rather sponsor me in a '1p per page/£1 a book' kind of way. I really would appreciate the support, as I'm really enjoying the feeling of knowing I'm making even a small difference to the reading lives of children!
Anticipating
The readathon
! I've only taken part a couple of times before and missed it the last few times and been really sad about it so I'm super excited. I won't be able to sit down and actually read until about hour seven but I'm planning on reading bits and bobs as and when I can before that. Here's my the pile I've amassed. Obviously I'm not planning to read all of them but I like to give myself choice! The top three were the choice of my brand new TBR tin which did really well I think - all three fairly short and all books I've been wanting to read, then there's
Uprooted
, providing I don't finish it before readathon,
Pigeon Post
the next in the
Swallows and Amazons
series and
Fairest
by Bill Willingham, because I think I'll need some graphic novels for light relief! I completely reserve the right to not read anything from this list and read only other stuff when the time arrives. If you've not signed up yet you definitely should!
Are you readathonning? What are your plans?